General Manager's Adress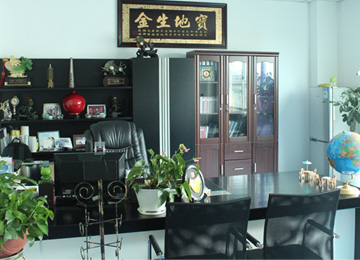 Letter to employees :
We're glad you joined the Jincheng this family , because you join , we have had the honor of cooperating with you , you to join our team will be more energetic , we will jointly trust, mutual understanding and collaboration concentric based on your company's spend years .

If you just joined Jincheng company , you should be proud of their own choice , because Jincheng Corporation is a promising and energetic company that is able to generate a need passion and the passion of the company. He will be able to play your ingenuity and a solid platform to be successful . In front of effort , the opportunity is always equal , as long as you work , your supervisor will know you . Come to a new environment , the first is to learn, understand and dissolved , so I hope you can lower profile , innovation must also adapt .

If you have an older employees the company , is the company's dedication to the development of intelligence, your every effort will be included in the company history. Maybe some of you are for the company's failings and fears , but do not complain , do not depression, try and try again , because you know for sure , the company has never stopped for lack of improvement . Company's greatest asset is that we have excellent staff like you . Today the company has a good development , depends on the courage to be responsible for a large number of like you , willing to sacrifice the backbone of each and every employee . As a veteran , you should certainly be more the spirit of ownership and broad-minded to accept new employees to conduct their business "in good faith , unity and dedication" .

We look forward to working with you to create a harmonious , happy, positive work atmosphere.
Wish you Jincheng practitioners process can be your most valuable life experiences.